Welcome to my Online Music and Movie Store. Check out these free limited time offers:
Free Music CDs
Free Rolling Stone Magazine Offer
Have your favorite music delivered to your home the day it's released. Advanced Orders:

Dr Dre


The veteran who will be forever remembered for his days back with NWA is back with a new label and brand new beat. Doing another compilation with long time friend Snoop Dogg, shich may end up being his hottest album yet.

2001

Still D.R.E.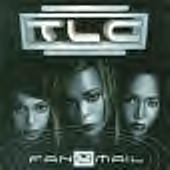 TLC


Formed in 1991 the Atlanta, Georgia-based hip-hop trio TLC released their first album, Oooooooh...On the TLC Tip, in early 1992. This album featured three consecutive Top Ten hits. Their second album, 1994's CrazySexyCool, featured three number one singles and sold over four million copies. The 1999 release of Fan Mail reunites this explosive trio who has only gotten better with time.

Fan Mail

No Scrubs'